Not all professionals need an office on a daily basis. Many reach clients by their own means, others just need a phone to work – everyone has their own needs and that's why there are flexible office rentals business centers.
In fact, office centers make it possible to always be able to count on a space equipped when needed, incurring reduced expenses compared to those that would be required by a traditional rental. Even the space available is varied, catering for the most specific needs, whether it is a shared desk or a private office.
The rental solutions generally available are as follows:
coworking: offices shared by several professionals interested only in a workstation; it is the most economical solution and suitable for anyone who does not need a private space. In the desk there is a telephone for any business call and you can work peacefully using your laptop.
private offices: rental for exclusive use, therefore the solution for those who need privacy and need an entire room at their disposal where they can work in total autonomy. The cost is higher but it can also be shared with one or more colleagues.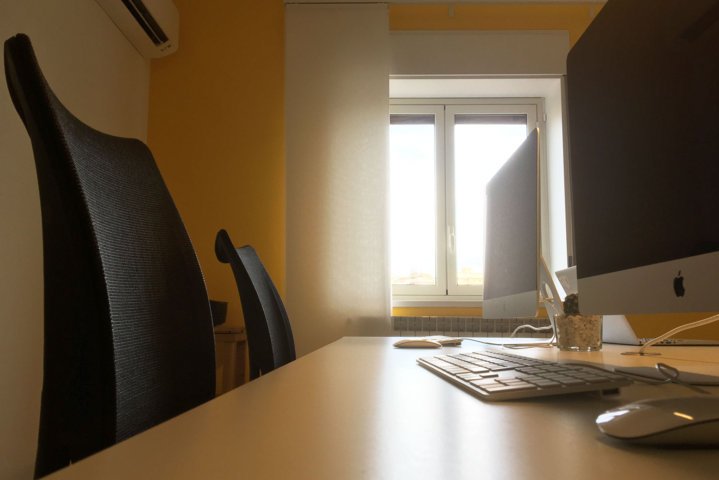 Why rent a furnished office
If you've made it this far, it's clear that you need a space to work in but don't want to rent an office building. The first reason for renting a furnished workspace is just that: not having to deal at all with what generally entails renting, such as utility contracts, monthly bills, internet connection, cleaning, buying water and other consumables. Zero Thoughts. The time you should be spending on these things you can use better: to work, be with your family, take up a hobby, whatever you want.
Just have a seat
That's right – all you have to do is walk into the office and take a seat to start working. Optimizing your time is the best way to stay organized, and working in an office center requires only your presence and that of your laptop to produce. Opting for a furnished office is simple, quick and relaxing, just what you need when you already have a flood of work on your mind and can't keep up with other thoughts.
Only one cost: it's all included
Regardless of the rental you choose, you can be sure to have everything you need to work for just the cost of renting. Wi-Fi, electricity, water, clean and well-equipped rooms, a kitchen where you can make coffee or heat up a dish in the microwave, phones, printer, scanner, fax, supplies: is there anything missing?
The only extras are related to fax and printer. Everything else is included in the price.
Are you interested in renting a furnished office in Catania?
CoWonderful offers coworking space and furnished offices for rent. Discover the prices with one click.
You can also combine services with your rental.