Are you looking for staff and need to conduct interviews in a suitable and equipped environment? For this there are rooms for rent, designed to provide you with all the space you need for such occasions. We can arrange the room to suit your needs, arranging tables and chairs as you wish. You are free to rent an interview room for a few hours or several days, and the final cost will only be for the time you need and any equipment not included.
A flexible tenancy is the best way to save money. Despite the financial advantage, comfort is assured: you'll have the privacy you need and feel like you're in your own office.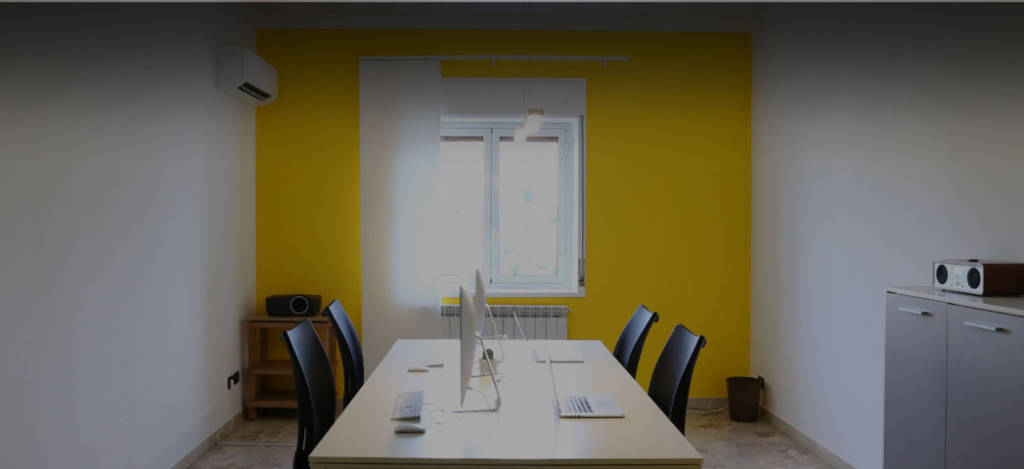 Why rent an interview room
Renting an interview room in an office building provides you with a professional and fully equipped workspace for a minimal outlay. We provide you with:
blackboard
printer
scanner
photocopier
wifi
video projector
outdoor spaces
kitchen
If you need anything else, contact us and we will find a solution that best suits your needs. We offer customized packages tailored to what our clients need, which is the best way to ensure we always provide great service.
Are you interested in renting a meeting room in Catania?
CoWonderful offers the possibility to rent meeting rooms, training rooms and rooms for small events. Discover the prices with one click.
You can also combine services with your rental.